Why and how to reduce heat islands in small municipalities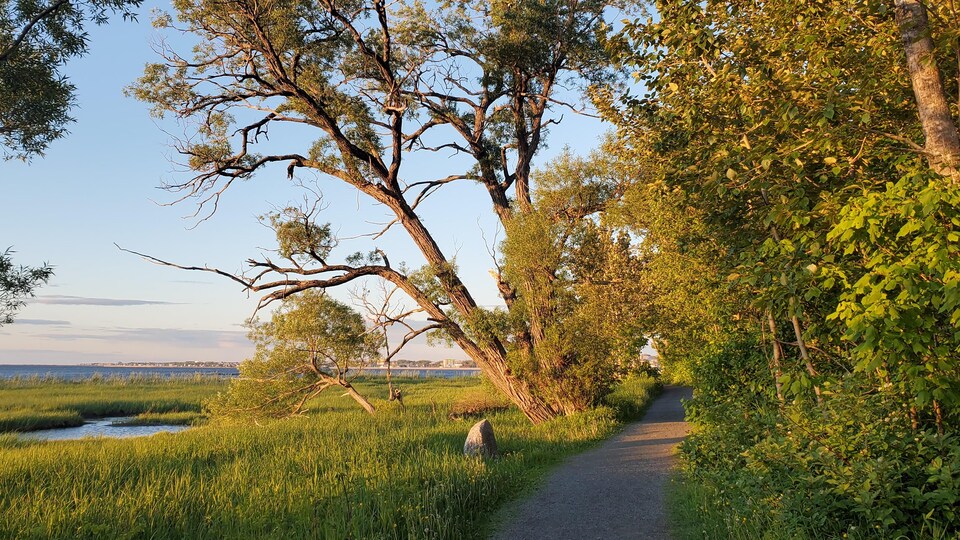 The coastal path in Rimouski.PHOTO : Sandra Fillion
Eastern Quebec recently experienced record heat while the west of the country is experiencing an unparalleled heatwave. Could it be possible that despite our large spaces, in the region, we do not green our urban environments enough to reduce heat islands?
A heat island is defined as a mineralized medium. This situation increases the temperature by 5 to 10 degrees.
The solution, according to Christian Messier, professor of forest ecology at UQAM and the University of Quebec in Outaouais, is to plant the most diverse trees possible to prevent diseases from suddenly destroying our landscaping. Another good practice is to mix fast growing species with slower growing species. The idea is to reproduce nature.
One of the trends to be avoided, according to Christian Messier, is to cut trees too much, especially mature trees, often for insurance reasons. People need to be made aware that trees are capable of developing their own resistance to disease.
According to the researcher, there are always benefits to planting several trees together. The more we have a diversity of trees, also, the more we will have a diversity of birds that will fight against the insects that will attack the trees.